Erratum to: Characterisation of RT1-E2, a multigenic family of highly conserved rat non-classical MHC class I molecules initially identified in cells from immunoprivileged sites
Received: 10 February 2004
Accepted: 19 February 2004
Published: 19 February 2004
In this article, [1] figure 2 was generated using the pretty output of the GCG software suite. Residues in agreement with the consensus appear as -, whilst gaps are shown as dots.
Because of inaccurate settings in the software when generating the figure originally published, however, Y vs F and W vs R differences between individual sequences and the consensus were ignored, and therefore appeared as -. Such errors occurred at 9 different positions (14, 21, 22, 46, 55, 74 107, 116, 302) of the alignment, and are corrected here.
These mistakes only concerned this figure, and had no influence on the trees shown on Fig. 3 or on any of the other results and conclusions of this paper.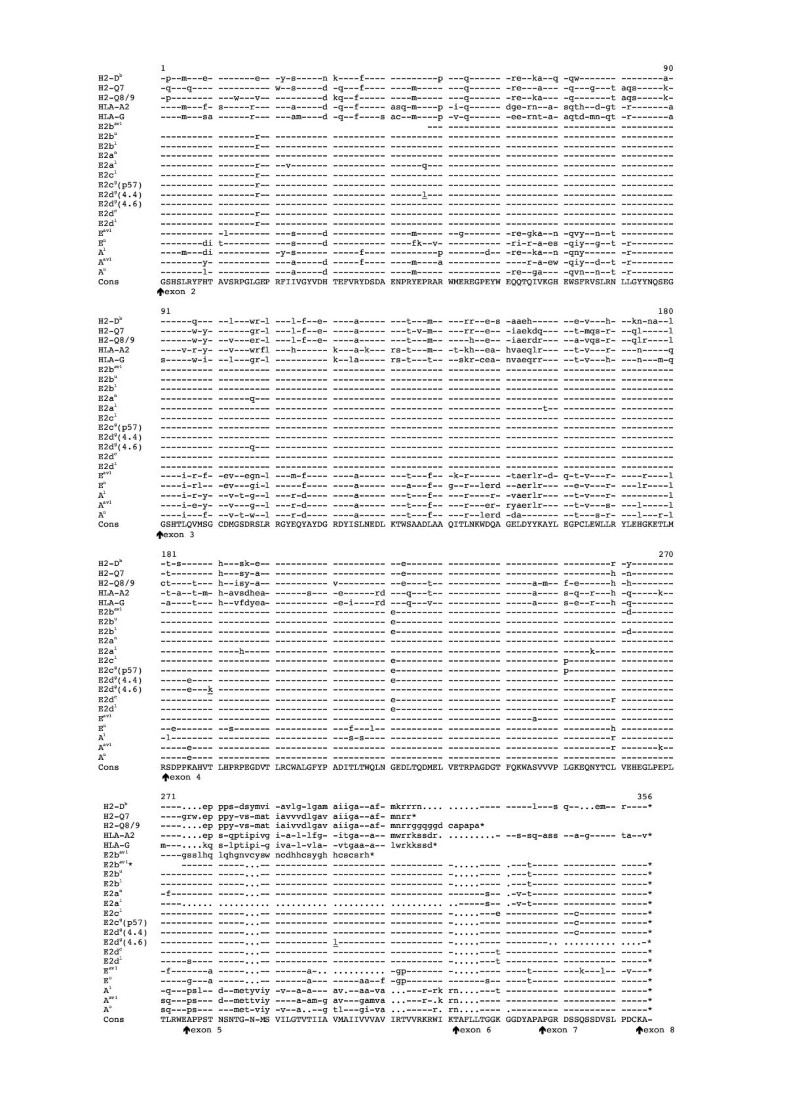 (1)
IFR Claude de Préval, INSERM U563, CHU Purpan, 31300 Toulouse, France
(2)
The Functional Immunogenetics Laboratory, The Babraham Institute, Cambridge, CB2 4AT, UK
Lau P, Amadou C, Brun H, Rouillon V, McLaren F, Le Rolle AF, Graham M, Butcher GW, Joly E: Characterisation of RT1-E2, a multigenic family of highly conserved rat non-classical MHC class I molecules initially identified in cells from immunoprivileged sites. BMC Immunol. 2003, 4: 7-10.1186/1471-2172-4-7.PubMed CentralView ArticlePubMedGoogle Scholar
© Lau et al; licensee BioMed Central Ltd. 2004
This article is published under license to BioMed Central Ltd. This is an Open Access article: verbatim copying and redistribution of this article are permitted in all media for any purpose, provided this notice is preserved along with the article's original URL.